G. W. Thomas Presents
THE GHOSTBREAKERS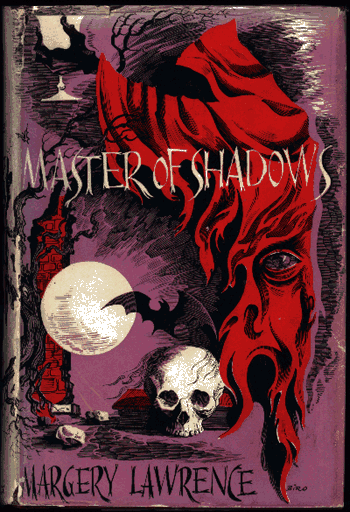 MILES PENNOYER (1945-1959) Margery Lawrence
Miles Pennoyer is a John Silence clone. He lives at #7, Queer Street, Blackfriars, overlooking the Thames. As a "doctor of souls" , he diagnosis the client's problem then finds a pyschic cure. He enters a trance state and communes with his "Masters," the ones who trained him and who give him advice. He has been reincarnated several times, once having been a teacher in Mandarin China. He is a vegetarian and teetotaler, keeping his body pure and his connection with The Other Side clear. Like Silence he can create pyschic barriers and knows weird rituals. His chronicler or Watson is Jerome Latimer. He has an old Bavarian housekeeper, named Friedl, and a wolfhound named Hans. The author, Lawrence, was a believer in Spiritualism but does not fall in the Conan Doyle trap of being unable to write about it.




BOOKS
1. Number Seven Queer Street (1945)
2. The Master of Shadows (1959)

1. "The Case of the Bronze Door;"
2. "The Case of the Haunted Cathedral."
3. "The Case of the Ella MacLeod;"
4. "The Case of the Young Man with the Scar."
5. "The Case of the White Snake."
6. "The Case of the Moonchild"
7. "The Case of the Leannabh Sidhe"
8. "Circus Child"
9. "The Woman on the Stairs"