G. W. Thomas Presents
THE GHOSTBREAKERS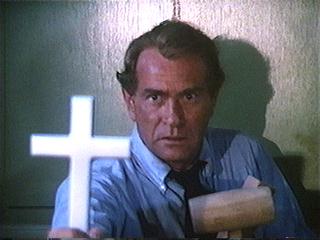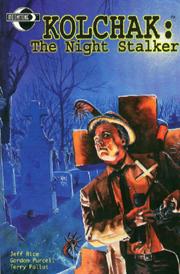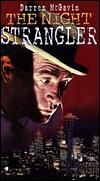 CARL KOLCHAK (1970-2002) by Jeff Rice
READ a review of RICHARD MATHESON'S KOLCHAK SCRIPTS from Gauntlet Press
BOOKS
1. The Kolchak Papers by Jeff Rice (1970)
2. The Night Strangler, an adaptation by Jeff Rice of the screenplay by Richard Matheson. (1974)
3. The Kolchak Papers: Grave Secrets, by Mark Dawidziak (1994)
4. Kolchak: The Night Stalker comic book from Moonstone Comics (March 2002)
TELEFILMS
The Night Stalker (January 11, 1972) ABC Tuesday Movie of the Week.
Screenplay by Richard Matheson
from the novel The Kolchak Papers by Jeff Rice.
Produced by Dan Curtis,
Directed by John Llewellyn Moxey.
Starring
Darren McGavin, Simon Oakland, Carol Lynley, and Barry Atwater as the vampire Janos Skorzeny.
The Night Strangler ( January 16, 1973) ABC.
Screenplay by Matheson,
Produced and Directed by Dan Curtis.
Starring McGavin, Oakland, Jo Anne Pflug, and Richard Anderson as the alchemist Dr. Richard Malcolm.
Kolchak: The Night Stalker TV series (1974) Twenty episodes.
TV EPISODES
EXECUTIVE PRODUCERS
Darren McGavin & Cy Chermak
Producer,eps 1-7,Paul Plyden
Producer eps 8-20,Cy Chermak
principal cast:
Darren McGavin-Carl Kolchak
Simon Oakland - Tony Vincenzo
Ron Updyke - Jack Grinnage
Ruth McDevitt - Emily Cowles

1. THE RIPPER
Guest Cast: Beatrice Colen, Ruth McDevitt
Writer: Rudolph Borchert
Director: Allen Baron
2. THE ZOMBIE
Guest Cast: Joe Sirola, Charles Aidman, Val Bisoglio, Earl Faison, Antonio
Fargas, Pat J. O'Malley, Scatman Crothers, John Fiedler
Writer: David Chase
Story: Zekial Markel
Director: Alex Grasshoff

3. U.F.O.(aka: They Have Been
They Are They Will Be)
Guest Cast: James Gregory, Mary Wickes, Dick Van
Patten,Maureen Arthur, John Fiedler, Phil Leeds, Fritz
Feld, Rudy Challenger, Carol Ann Susi
Writer: Rudolph Borchert
Director: Allen Baron

4. THE VAMPIRE
Guest Cast: William Daniels, Jan Murray, Kathleen Nolan, Suzanne Charny,
John Doucette, Jan Murray, Larry Storch, Milt Kamen
Writer: David Chase
Director: Don Weis

5. THE WEREWOLF
Guest Cast: Eric Braedan, Henry Jones, Bob Hastings, Dick
Gautier, Nita Talbot, Jackie Russell, Lewis Charles, Barry
Cahill, Dort Clark, Heath Jobes,
Writers: David Chase, Paul Playdon
Director: Don Weis

6. FIRE-FALL
Guest Cast: Fred Beir, Philip Carey, Madlyn Rhue,
Writer: Bill S. Ballinger
Director: Don Weis

7. THE DEVIL'S PLATFORM
Guest Cast: Tom Skerritt, Ellen Weston, Julie Gregg, John
Myhers, Jeanne Cooper, Bill Mims, Stanley Adams, Robert Do
Qui
Writer: Donn Mullally
Director: Allen Baron

8. BAD MEDICINE
Guest Cast: Richard Kiel, Ramon Bieri, Alice Ghostley, Victor Jory, David
Lewis, Marvin Kaplan, James Griffith, Dennis McCarthy, Morris
Buchanan, Keith Walker, Madilyn Clark
Writer: L. Ford Neale
Director: Alex Grasshoff


9. THE SPANISH MOSS MURDERS
Guest Cast: Keenan Wynn, Severn Darden, Randy Boone,
Richard Kiel, Johnny Silver, Ned Glass, Virgina Gregg, Brian
Avery, Maurice Marsac, Elisabeth Brooks, Donald Mantooth
Writer: Al Friedman
Director: Gordon Hessler

10. THE ENERGY EATER
Guest Cast: William Smith, Michael Strong, John Alvin
Writers: Arthur Rowe, Rudolph Borchert
Director: Alex Grasshoff

11. HORROR IN THE HEIGHTS
Guest Cast: Phil Silvers
Writer: Jimmy Sangster
Director: Michael T. Caffey

12. MR. R.I.N.G.
Guest Cast: Julie Adams, Corrine Michaels
Writer: L. Ford Neale
Director: Gene Levitt

13. THE PRIMAL SCREAM
Guest Cast: Pat Harrington, Katherine Woodville, Lindsay
Workman
Writers: Bill S. Ballinger, David Chase
Director: Robert Scheerer

14. THE TREVI COLLECTION
Guest Cast: Nina Foch, Lara Parker
Writer: Rudolph Borchert
Director: Don Weis

15. CHOPPER
Guest Cast: Larry Linville, Jim Backus, Sharon Farrell
Writers: Steve Fisher, David Chase
Director: Bruce Kessler

16. DEMON IN LACE
Guest Cast: Andrew Prine, Keenan Wynn
Writers: Michael Kozoll
Director: Don Weis

17. LEGACY OF TERROR
Guest Cast: Ramon Bieri, Pippa Scott, Sorrell Booke, Victor Campos,
Erik Estrada
Writer: Arthur Rowe
Director: Don McDougall

18. THE KNIGHTLY MURDERS
Guest Cast: John Dehner, Hans Conried, Robert Emhardt,
Jeff Donnell
Writers: Michael Kozoll, David Chase
Director: Vincent McEveety

19. THE YOUTH KILLER
Guest Cast: Cathy Lee Crosby, Dwayne Hickman
Writer: Rudolph Borchert
Director: Don McDougall

20. THE SENTRY
Guest Cast: Kathie Browne, Tom Bosley
Writers: L. Ford Neale, John Huff
Director: Seymour Robbie

COMICS
Kolchak: The Night Stalker (Issue #1, 56 pages)
Writer: Jeff Rice
Pencils: Gordon Purcell
Inks: Terry Pallot
Publisher: Moonstone
The Get of Belial (Issue #2, 48 pages)
Adapted by: Joe Gentile
Pencils: Art Nichols
Inks: Felix Serrano
Publisher: Moonstone
tion to the ghost-breaker probl
l


Email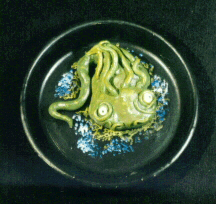 HOME