G. W. Thomas Presents
THE GHOSTBREAKERS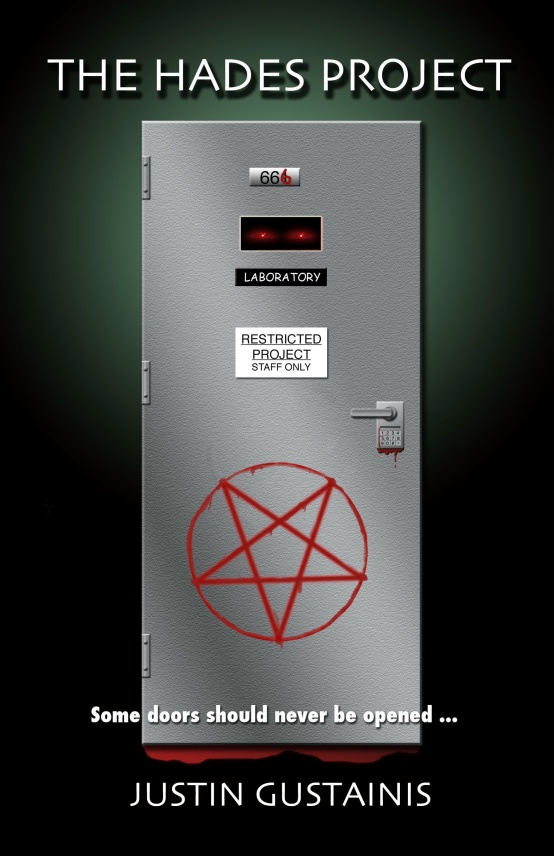 JUSTIN GUSTAINIS has just released a new occult detective/action novel called THE HADES PROJECT through Brighid's Fire Books. He was nice enough to talk to THE GHOSTBREAKERS about his new novel.

G. W. THOMAS: Where did the original idea for THE HADES PROJECT come from?
JUSTIN GUSTAINIS: I had been re-reading, for the umpteenth time, Poul Anderson's excellent book OPERATION CHAOS. Towards the end, the two protagonists have to journey to Hell to rescue their kidnapped daughter. It's sort of an "Orpheus and Euridice" thing -- but with a happier ending. And that got me thinking: "What if it went the other way? What if Something from Hell came over here? How would we get rid of the 'damned' thing? And would would get
the job of doing it?"
GW: Which ghostbreakers of the past do you enjoy?
JG: Among the classics, I'd have to say John Silence and Carnacki. I'm rather fond of old Van Helsing, too. Among contemporary writers, I enjoy Tanya Huff's Vicki Nelson, Clive Barker's Harry D'Amour, and Jim Butcher's
Harry Dresden, among others.
GW: If THE HADES PROJECT became a film, who would you like to play Mike Pacilio? Muriel? Dirty Eugene?
JG: I've played this game in my head many times since starting the book. I'd love to see Kevin Spacey as Pacilio. For Muriel, Salma Hayek, no question. I love her intensity, and Muriel Rojas is a VERY intense lady. For Father "Dirty Eugene" Grady, S.J., I can think of no one better than Brian Dennehy.
GW: Will there be a sequel to THE HADES PROJECT? How do you make things hard again for characters who have come to the end of their journey?
JG: Yes, there is a sequel in the works. I'm about 120 pages into THE GEHENNA CANDIDATE. As you know, not all of the main characters in THE HADES PROJECT survive, but those who do now find themselves confronted with the
certain knowledge that a major party's candidate for President is possessed by a demon. Who can they tell about this? Who would believe them? Given the protection of the Secret Service, how can they stop him? And what will
happen to America, and the world, if they fail?
GW: How can people find out more about THE HADES PROJECT?
JG: We've set up a pretty cool interactive web site, at www.thehadesproject.com . Once there, you can check out the "movie trailer" intro, see some early reviews, and read an excerpt. You can order the book there, too. Publication date is September 15th.
GW: Thanks for everything.