G. W. Thomas Presents
THE GHOSTBREAKERS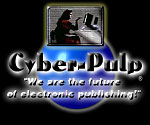 Above photos copyright © Paramount Pictures 1987-2000. All Rights Reserved.

MICKI FOSTER/RYAN DALLION/JACK MARSHAK/JOHNNY VENTURA
(1987-1990) Friday the 13th The Series
Two cousins, Micki Foster and Ryan Dallion inherit VENDREDI'S ANTIQUES from their Uncle Lewis Vendredi. They are teamed up with Uncle lewis' old friend, Jack marshak in a desparate search for all the evil items that were ever sold. The trio rename the shop CURIOUS GOODS and begin their hunt. Not your typical ghostbreaker, the characters of the series have much in common with professional ghostbreakers. Chris Wiggins' character of jack marshak is closest to the Hesselius model. The seriers was produced by Triumph Entertainment Corporation of Canada, in conjunction with Hometown Films, and distributed by Paramount Domestic Television.
CAST
John D. LeMay - Ryan Dallion
Louise Robey - Micki Foster
Chris Wiggins - Jack Marshak
Steven Monarque- Johnny Ventura
R. G. Armstrong - Lewis Vendredi

Season One (1987-1988)
1. The Inheritance
2. The Poison Pen
3. Cupid's Quiver
4. A Cup of Time
5. Hellowe'en
6. The Great Montarro
7. Doctor Jack
8. Shadow Boxer
9. Root of All Evil
10. Tales of the Undead
11. Scarecrow
12. Faith Healer
13. The Baron's Bride
14. Bedazzled
15. Vanity's Mirror
16. Tattoo
17. The Electrocutioner
18. Brain Drain
19. The Quilt of Hathor Part 1
20. The Quilt of Hathor Part 2
21. Double Exposure
22. The Pirate's Promise
23. Badge of Honor
24. Pipe Dream
25. What a Mother Wouldn't Do
26. Bottle of Dreams
Season Two (1988-1989)
27. Doorway to Hell
28. The Voodoo Mambo
29. And Now the News
30. Tails I Live, Heads You Die
31. Symphony in B#
32. Master of Disguise
33. Wax Magic
34. Read My Lips
35. 13 O'Clock
36. Night Hunger
37. The Sweetest Sting
38. The Playhouse
39. Eye of Death
40. Face of Evil
41. Better Off Dead
42. Scarlet Cinema
43. The Mephisto Ring
44. A Friend to the End
45. The Butcher
46. The Secret Agenda of Mesmer's Bauble
47. Wedding in Black
48. Wedding Bell Blues
49. The Maestro
50. The Shaman's Apprentice
51. The Prisoner
52. Coven of Darkness
Season Three (1989-1990)
53. The Prophecies Part 1
54. The Prophecies Part 2
55. Demonhunter
56. Crippled Inside
57. Stick It in Your Ear
58. Bad Penny
59. Hate On Your Dial
60. Night Prey
61. Femme Fatale
62. Mightier Than The Sword
63. Year of the Monkey
64. Epitaph For a Lonely Soul
65. Midnight Riders
66. Repitition
67. The Long Road Home
68. My Wife as a Dog
69. Jack-in-the-Box
70. The Spirit of Television
71. The Tree of Life
72. The Charnal Pit